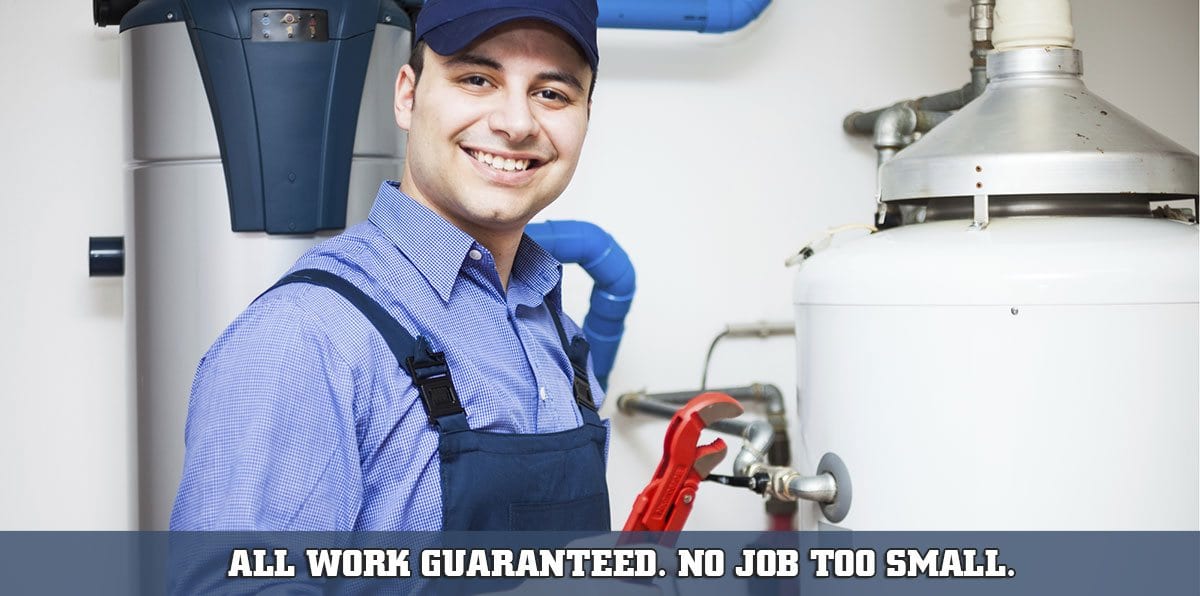 The Only Name You Need to Know for Plumbing Repair
Are you looking for a plumber for new jobs or plumbing repairs? At Messer's Plumbing, those are our specialties. We are a licensed, bonded, and insured residential and commercial plumbing company serving the greater Lancaster County, SC area. We also serve Mecklenburg and Union Counties and surrounding areas. If you need plumbing repairs in Indian Land or Fort Mill, we're the contractors to call!
Plumbing Services
Here are just some of the plumbing services we provide:
Residential/Light Commercial Work: We're the plumber to call in Lancaster, York, Mecklenburg, Union County and surrounding areas. Whether you're have a residential or light commercial plumbing problem, our plumbers are just a short drive away from Indian Land, Fort Mill, or Rock Hill, SC. We'll have your home or business back to normal in almost no time at all!
Emergency Plumbing Service: Plumbing emergencies don't care if it's after hours or on a weekend. Quite often, you can't wait for these vital repairs. That's why Messer's Plumbing is available 24 hours a day, seven days a week. We put your comfort and convenience above our own. We'll even come out on holidays for emergency repairs. It's just one of the reasons why we've become one of the most trusted plumbers in our region.
Repairs/Installation: No matter what type of plumbing repairs you need, we can fix it all. Call us for fast repairs for sinks, toilets, showers, tubs, piping, and fixtures. We also offer expert installation for anything you need. Don't put off getting new plumbing in your kitchens and baths! You'll be surprised at how affordable our services are.
Drain & Sewer Cleaning/Replacement: If your drains and sewer lines are blocked, you'll have big problems that can be quite unpleasant. You can take simple steps to keep these areas clear, but sometimes the unexpected happens. Call the professional plumbers at Messer's Plumbing at the first sign of trouble. We'll clear your clogged drains and sewer lines or replace them with new equipment if necessary.
Water Heaters: Your water heater is one of the most important appliances in your home. When it's not working properly, you know it! If you're having trouble with your electric, gas, or tankless water heater, call us for fast service. Or if you're looking to upgrade, talk to us for our professional opinion. We sell and install all sizes and types of water heaters and will gladly help you select the best one for your needs.
Kitchen/Bath Remodeling: Do you love your home but wish your kitchen and bathrooms were more up-to-date? Let us help! Messer's Plumbing provides full-service kitchen and bath remodeling. We'll take your ideas and come up a plan that gives these areas a fresh, modern look. Our plumbers will also install new fixtures to finish the job. Our personal consultations before we begin the job are just one of the ways we guarantee you'll be completely satisfied with the results.
Well Pump Repairs: You rely on your well to provide fresh, clean water for your family. When it stops working, many everyday activities grind to a halt. You won't want to live with this inconvenience for long. Thankfully, just like with all of our other services, we work on well pumps at any time. We're always here when you need us the most.
Re-Piping: Do you suspect you have a problem with your pipes? Leaks and low water pressure are just two of the warning signs. An older house is another. Our plumbers will conduct an inspection to determine if new pipes are necessary. We'll will give you a competitive price on replacement and re-piping for your home.
Water Line Installation: Are you remodeling your kitchen or expanding your bathroom? Do you have leaks or mineral build-up that's causing your water flow to be less than what it should be? We can replace all types of water lines, from your water supply line to those on your refrigerator and dishwasher.
Septic Tanks & Drains Filled/Repair/Replacement: Septic tanks are another of your home's most vital systems. If you're building a home and need a septic tank installed or you're replacing one that's older, too small, or having problems, give us a call. We'll excavate as needed to repair or replace septic tanks and drains.
Sump/Sewage Pumps: Sump pumps and sewage pumps keep things flowing in the right direction. When something goes wrong, you'll need repairs fast. Our service will save you lots of headaches if these pumps quit working. We'll be there to take care of the problem as fast as we can.
Code Violations Corrected: Our plumbers know the codes for your location and can fix other plumbers' oversights. We don't cut corners and do the job right the first time.
Gas Piping: Make life easier by calling us to install gas piping for natural gas and propane at your home or business.